!!! WARNING !!! SPOILERS !!! DO NOT SCROLL DOWN ANY FURTHER TO AVOID !!!
Bright Star Movie Review at Cannes 2009
The movie Bright Star has been reviewed by French Canal+ television movie critics and gets a score of 63%. Comments vary considerably from one critic to another; ranging from "Disappointment", "Annoying", "Academic", "Neverending", "Overdone" to "Poetic", "Delicate", "Esthetic", "Spirited", "Faultless", "Distinguished", "A Good Film". The overall impression seems to be positive nonetheless, though the odds of winning the Palme d'Or appear to be very small.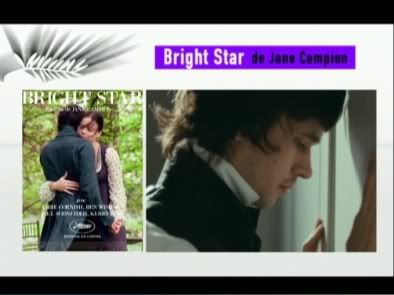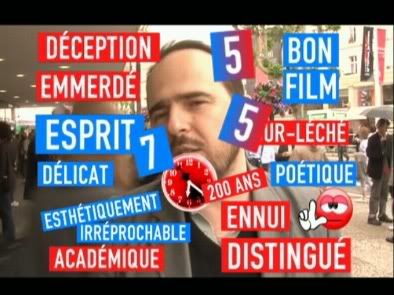 To see the entire video, click :
http://festival-cannes.canalplus.fr/video/le-palmometre
Then choose the video "Palmometre du 15/05" on the right.
Enjoy!