Isabella and the Pot of Basil

Posted:
Sun Jul 30, 2017 8:53 pm
https://hubpages.com/living/Basics-of-Basil
Hi everyone, my name is Breelyn. I am a 30 f single mom living in California, and I recently got back into writing as well as the college game. I have also always had a great love for art, namely paintings. While I was researching my article about the herb basil, I found this picture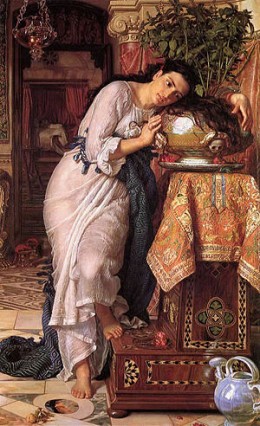 , which led to me learning more about Keats. If anyone has any other paintings of Isabella they would like to share, I would love to see. I think they had a beautiful but sad romance.