Trembling Streams

Posted:
Mon Jun 04, 2018 6:58 pm
I posted at Steemit my Rock N' Roll "Trembling Streams" sonnet, as well as at DTube a literary video that I made which features a recording of myself on acoustic guitar whilst singing its first nine lines; that article also features my "An Unambiguous Tutorial on How to Write Metrical Poetry": https://steemit.com/poetry/@lanniebrock ... cal-poetry

The following image shows its first four lines: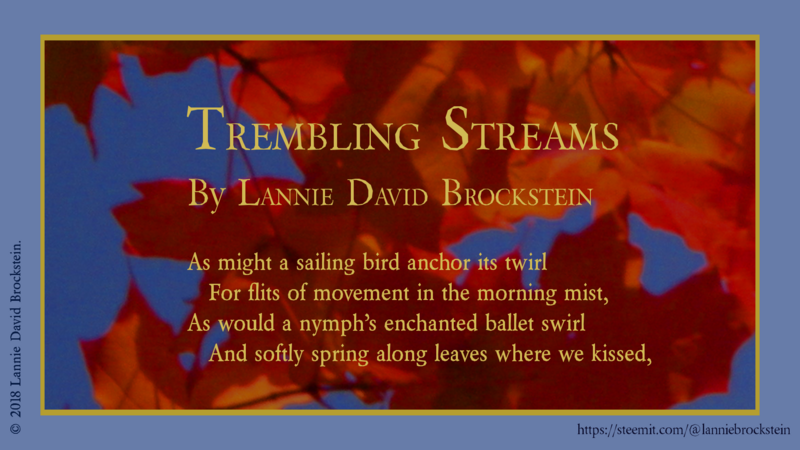 Saturn, I hope for you to read that tutorial of mine; I'm probably not the only Friend of Keats here that yearns to see and hear what your already rewarding-to-read poems might look and sound like when composed in accentual-syllabic verse. Please humour us! Please don't shy away from this request!

From Lannie.